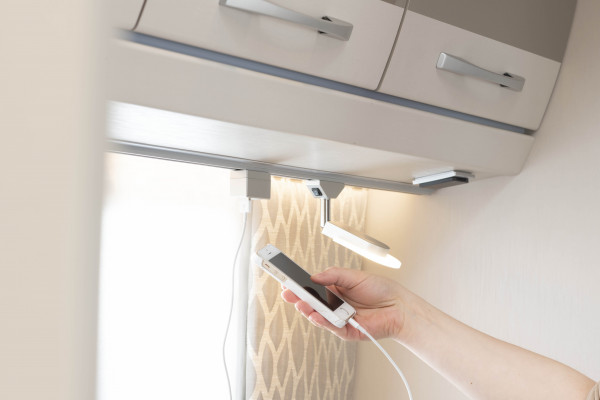 USB socket for the lighting track
Simply send your noted products with the wishlist function to yourself, friends or your Dethleffs trading partner!

Dethleffs original accessories are not available ex factory, they are only available directly from your Dethleffs licensed dealer. Images shown may be subject to modifications.
Model range / model: Suitable for all Dethleffs models
Model years: 2017, 2018, 2019
USB socket for the lighting track
Easy charging!
The Dethleffs USB socket can be clipped onto any part of the lighting track. This provides tablets, smartphones, MP3 players and cameras with a place where they can be conveniently charged in the caravan.
■Modell years Caravan: Since 2013
■Modell years Motorcaravan: Since 2009
■Easy clipping onto the lighting track
■Easy and flexible charging
Write an evaluation
Evaluations will be activated after verification.